raising dyslexia awareness & empowering families
Decoding Dyslexia
Utah is ...
a grassroots movement driven by Utah families concerned with the limited access to educational interventions for dyslexia in our public schools. We aim to raise dyslexia awareness, empower families to support their children and inform policy-makers on best practices to identify, remediate and support students with dyslexia in Utah public schools. Decoding Dyslexia Utah is a 501.3.c non-profit.
We advocate for all students with the Utah State School Board and Utah Legislature by sharing our stories and working for better reading outcomes. We also advocate for students with dyslexia at local school districts and schools and help Utah Families advocate for their children to receive help in learning to read.
We provide scholarships to students with dyslexia who cannot afford an Orton-Gillingham trained tutor for reading intervention. We also offer scholarships to Utah educators for Orton-Gillingham training at a reduced cost. In return, they tutor students in need with interventions for dyslexia.
We host the annual Wasatch Reading Summit Spring Seminar and Fall Conference to provide educators and parents access to national leaders in the science of reading and dyslexia.
Empowering Student Advocates
DDUT Youth Advocates share their stories and experiences calling for better policy around dyslexia and mentor other students with dyslexia in advocating for themselves.
We hold informational and practical workshops for families and educators.
Universal definition and understanding of "Dyslexia" in the state education code
Early screening assessments for dyslexia
Access to appropriate assistive technologies in the public-school setting for students with dyslexia
Pre-service instruction in the science of reading and dyslexia for all future educators attending Utah's institutes of higher learning
Reading interventions that are evidenced based for students with dyslexia, anchored in the science of reading, and available to both general and special education populations
"You are your child's best advocate, if not you, then who? Become an informed, educated parent."
~ Marianne Russo, The Coffee Klatch
Got Questions? We're Here To Help.
Contact us: If you have questions or would like more information, please fill out the form below.

A member of the Decoding Dyslexia Utah Board or representative will respond in a timely manner.
Meet our dedicated board members.
Karee Atkinson
President of Board / Public Policy Chair
Jodie Turner
Treasurer / Chair Finance Committee
Michele Chisholm
Wasatch Reading Summit Chair
Target your customers with the right messages
Highest quality ceramic, gre and woodlike tiles for your home
Amet dictum sit amet justo donec enim vulputate vitae suscipit tellus mauris a maecenas sed enim.
02
We analyze your profile
Amet dictum sit amet justo donec enim vulputate vitae suscipit tellus mauris a maecenas sed enim.
Amet dictum sit amet justo donec enim vulputate vitae suscipit tellus mauris a maecenas sed enim.
Browse our latest catalog for product home delivery
Please select listing to show.
Browse tiles and accessories with free home delivery.
Data management technologies global data laces.
We are very proud of the service provide by every product we carry.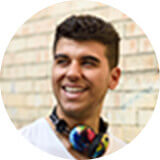 " Duis aute irure dolor in reprehenderit in voluptate velit esse cillum dolore eu fugiat nulla pariatur excepteur sintes occaecat cupidatat non proident, sunt in culpa qui officia deserunt mollit anim idestesti laborum sedut perspiciatis unde omnis."
Nostrud exercitation ullamco laboris nisi ut aliquip exea mmodo consequat duis aute irure dolor.